Website Development | Logo Design | Social Media Presence Management | Email Campaign Management
Strawberries on 903 is a North Carolina Certified Roadside Farm Market located in Eastern NC offering strawberries, fresh produce, cut flowers and plants, beef, pork, eggs and farm tours. Although the farm already had a strong following in the local community, they realized the growth potential of attracting new customers online and through the use of social media.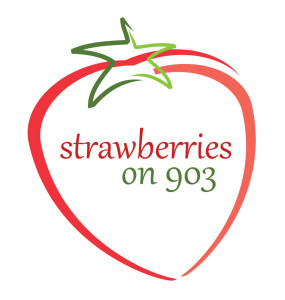 I worked with Strawberries on 903 to develop a fresh logo, create a new website that focuses on their high quality produce and agritourism, and build a Facebook presence with a following of over 1,300 fans within a few months. I also created a Twitter presence, customized their Foursquare page, built a solid Pinterest following and setup email campaigns that include over 700 contacts. All of these solutions combine to make it easier for their customers and potential consumers to connect and gives their community a place to share their passion for locally grown produce. Mike Skinner, co-owner of Strawberries on 903, estimates that his business has grown in excess of 30% as a result of my work for them in social media.
Website: http://www.strawberrieson903.com
Facebook: http://www.facebook.com/StrawberriesOn903
Twitter: @strawberries903
Pinterest: http://www.pinterest.com/strawberries903/
Foursquare: http://foursquare.com/strawberries903