Sitemaps are very important for search engine optimization on any website. Simply put, they are a way to tell search engines about the pages included on your site. This helps search engines keep up with a list of all the pages of your website, including those that may not normally be discovered in their normal crawling process. There are many WordPress plugins that will create a sitemap for you, but I prefer to use Google XML Sitemaps. This plugin generates XML sitemaps for your WordPress site and even notifies Google, Bing, and Yahoo each time you create a new post. To setup Google XML Sitemaps for your WordPress site:
1. Login to your WordPress admin panel
2. Select Plugins, Add New from the menu on the left
3. Search for "Google XML Sitemaps" and install it
4. Once installed, go to Settings, XML Sitemaps in the menu on the left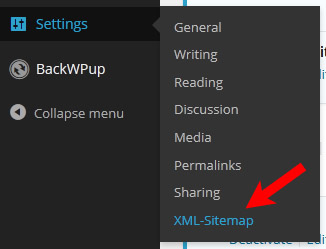 5. This will take you to the settings page. If you don't have a lot of knowledge about sitemaps and search engine optimization, just leave all the default settings and create the sitemap by using the link at the top of the page – "The sitemap wasn't built yet. Click here to build it the first time."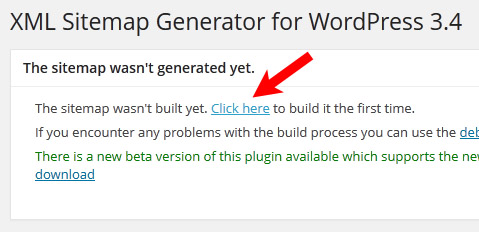 6. That's it!  You will receive a confirmation that the sitemap was built and submitted to search engines.
Do you have tips or other helpful information to share about building sitemaps or WordPress SEO? Leave your thoughts in the comment section.